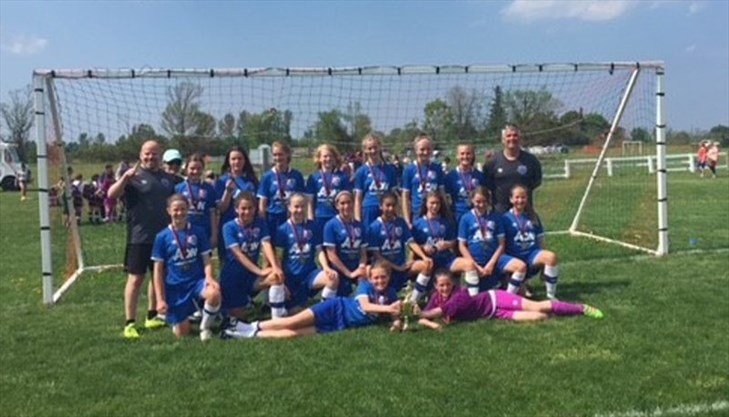 The Flamborough Dundas Fusion U13 girls' soccer team is off to a great season start with a combined record of 14 wins, seven ties and only three losses in 24 games since the winter training season.
The team's recent successes include a tournament win at the Collingwood Invitational and a second-place finish in the Ancaster Heritage Days Tournament June 2-3.
The U13 girls went undefeated in Collingwood, where they played a total of five games in two days. They shutout Cambridge 5-0 and Burlington 6-0, outscored Brampton 2-1 and tied with Niagara Falls 0-0. The Fusion came out on top over Barrie 4-0 in the final.
Their outstanding tournament play was followed by another shutout. The girls defeated Glanbrook 9-0 in their first regular season match.
At the Ancaster tournament, the Fusion team played another set of five games over two days. They went undefeated against London and Waterloo, tied with Hamilton Sparta and Woolwich before losing in the final in a hard-fought match.
"I couldn't be more proud of the girls," said head coach Shaun Cooke. "It was a total team effort with incredible defence, outstanding midfield and scoring on all opportunities.
"This is a great start to our season and we look forward to bring more trophies home."