Dundas Dynamo Girls U10
Division 2 Gold!
The Dundas Dynamo Girls U10 team won gold in Division 2 at the recent Ontario Cup Championships in Guelph. They beat Canada Elite 34 - 30 in the final.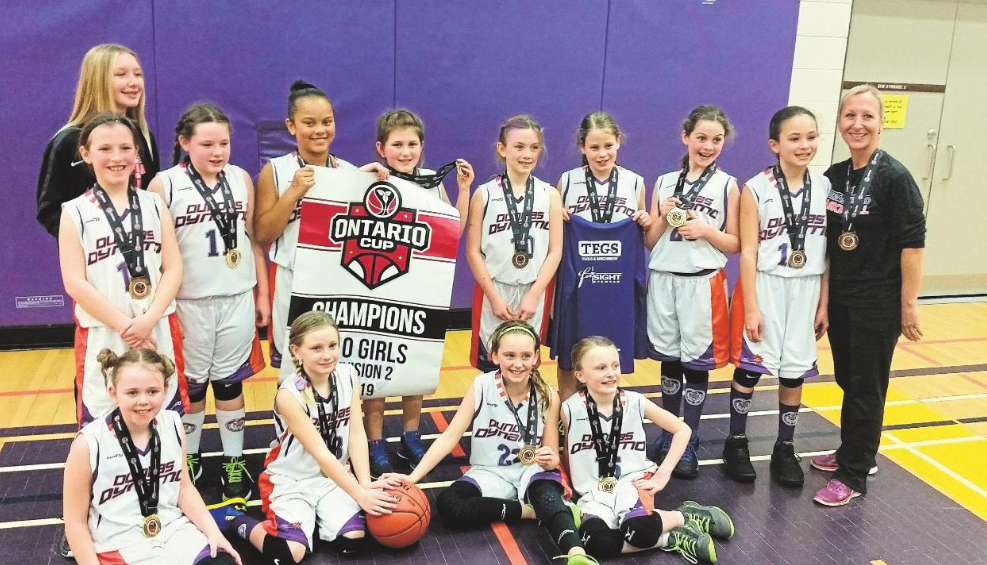 Click picture for larger view

Pictured from left to right are:

Front row - Lilly Gerard, Carys Hilson, Luella Hillman and Daphne Waddington.

Back Row - assistant Coach Peyton Baker, Jocelyn Sherbino, Natalie Portwood, Olivia McCulloch, Meara Quinlan , Quinn Reid, Ayalah Kirat, Lily Pepper, Allie Thomaidis and Coach Lisa Baker.