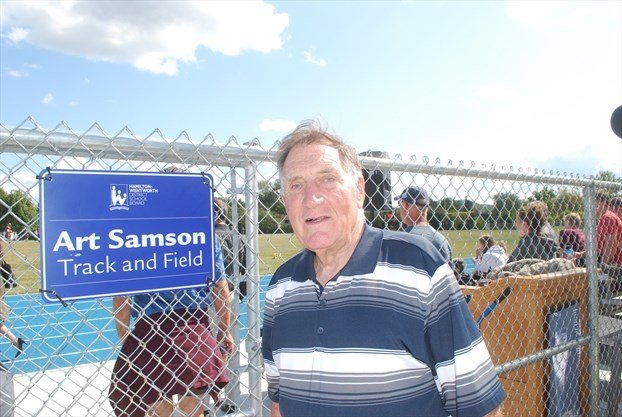 It's probably not a surprise that Art Samson, partway through his speech at the official naming of Dundas Valley Secondary School's new track and field in his honour, handed the microphone to someone else.
Samson has been putting others before himself for more than 50 years, and it's the wider-community that benefits. His decades of work in local education and youth sports made Art Samson Track & Field the runaway choice for the new facility's name.
Football players from Dundas Valley and Sir Winston Churchill lined up on the new field as speakers honoured Samson, patiently awaiting kickoff for the Gryphons home opener.
As a former football coach, I know we have to start them on time — so I'm not going to take too much time, Samson said.