Last Game Summary
McCoys Win!
---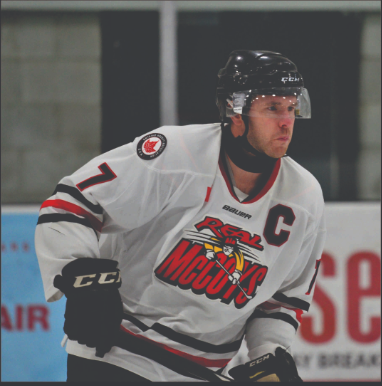 Cam Watson scored twice as the Dundas Real McCoys edged the Hamilton Steelhawks 5-4 in Allan Cup Hockey action Friday night in the Harry Howell Arena. The victory was the third of the season for Dundas. Next action is Friday, December 14th at 7:30 pm in the Howell arena.
It was a good effort by both teams that have a natural rivalry, a back and forth affair with both goalkeepers coming up big, Hamilton outshot Dundas 45-36 but as usual, Mike Mole came up big in the McCoys net.
Dustin Alcock, Phil Brewer and Darren Haydar completed the Dundas scoring.