McCoys Gearing Up!!!
Dundas Set To Blast Opponents
by

Larry Robertson

Friday, November 23 2018 @ 07:49 am
Views: 401
Posted in Real McCoys
---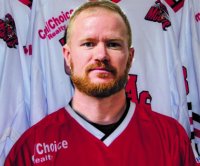 Dundas Real McCoys President and General Manager Don Robertson is tired of losing one goal games and is set to unleash some high octane fire power on his opponents when former Bratford Blast Jason Williams takes to the ice at home on Friday, November 30th.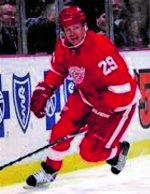 Williams, a native of London won a Stanley Cup with the Detroit Red Wings in 2001-2002 and a Spengler Cup with Team Canada in 2012-2013. The 38 year old right wing and centreman played 455 games in the National Hockey League scoring 94 goals and assisting on 133 others for 227 points.
He was acquired by Dundas in the Brantford player dispersal draft on September 19th along with the rights to Charlie Stephens, Derek Foam, Jeffery Caister, Shane Terry and Braden Roberts.
The next action for the McCoys is Friday, November 23rd in Hamilton where they play the Steelhawks at 7:30 p, at the Dave Andreychuk Arena. Saturday night they travel to the Gateway Ice Centre for a re-match with the Generals at 7:00 pm.
Last Friday, Stoney Creek Generals, Rob Hisey bounced a shot off Real McCoys goalkeeper Mike Mole to earn a 5-4 victory for his club. It marked the third consecutive time that the McCoys lost by the same score.