Dundas Valley and Ancaster tie in close girls water polo league
Royals hold onto 2nd place, Gryphons in 4th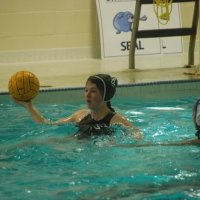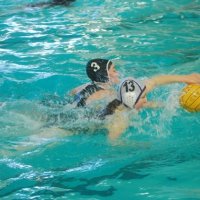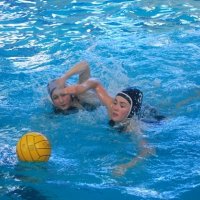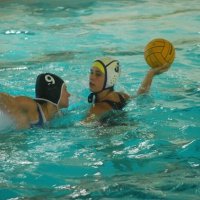 Ancaster Royals and Dundas Valley Gryphons senior girls water polo teams ended a long day of play in the pool last Friday with a 2-2 tie, leaving both teams in the tight top half of the league heading into the regular season's final stretch.
Ancaster jumped to a 1-0 lead over Dundas Valley in the first quarter with a goal from Holly Connor. Strong defence, goaltending and a few missed shots on both sides kept Ancaster's lead to one heading into the second quarter.
Dundas Valley's Sierra Birthelmer scored to tie the game, and the score remained deadlocked at one apiece heading into the second half.
The Gryphons took the lead when Evelyn Brown scored in the third quarter to put Dundas Valley up 2-1. Ancaster came back in the final quarter when Saskia Simunovic found the net to tie the game again, and that's where it stayed.
Earlier that day, Ancaster lost 7-2 to Westdale, then beat Sir Allan MacNab 10-3 before the tie with Dundas Valley, to end the day with a regular season record of six wins, one loss and one tie. The Royals were alone in second place of the 10-team league — one point behind first-place Westdale and one point ahead of third place Orchard Park.
Ancaster had one more regular season game remaining, scheduled for March 28 against winless Saltfleet (0-4-3).
Dundas Valley and Ancaster were the only remaining undefeated teams heading into last Friday's local daylong tournament. Like the Royals, the Gryphons suffered a first loss — 6-2 to Orchard Park. Dundas Valley ended the day with a regular season record of four wins, one loss and one tie for nine points, and fourth place out of 10 teams. The Gryphons were three points behind third-place Orchard Park, four points behind second-place Westdale and five points behind first-place Westdale.
The Gryphons had given up the fewest goals of any team in the league — being scored on just 14 times in six games. Westdale had given up the next fewest goals — just 17 in eight regular season games. Ancaster has one of the league's top two offences, scoring 54 goals in eight games, behind only Westdale's 57 goals in eight games.
Dundas Valley has a busy final week, with games scheduled Tuesday, March 27 against fifth place Waterdown; Wednesday, March 28 against first place Westdale and a yet-to-be scheduled match with tenth place Sir Allan MacNab that was previously postponed.
That leaves a total of six possible points available for Dundas Valley, and a chance to move further up the standings before playoffs begin on Thursday, April 5, with the eighth place team playing first place, and sixth place playing third place. The first round continues Friday, April 6 with seventh place playing second place and fifth place playing fourth place.
Semifinals are scheduled for Monday, April 9 with the championship final set for Thursday, April 12.